So I've (perhaps rashly) decided to join this flats and handwashing challenge. Justin thinks I'm nuts for sending him to Lowe's for a bucket and plunger when we have a perfectly good (subject to interpretation) washing machine. I tell him he's nuts for changing the transmission in one of the Mustangs from automatic to 5 speed. Same difference, even though I do love 5 speeds.


Since I started this post this morning, saved it, and returned, I've been thinking about this cake for 120 people I'm making before next Sunday. It's Justin's grandfather's 80th birthday, and, with two entire cakes under my belt (I'm talking experience, not calories, but there could be a basis to that claim, as well...) I volunteered to make this monstrosity. It's gonna be part yellow, part chocolate, frosted in buttercream, and I'm going to attempt to do a plaid pattern out of blue marshmallow fondant. Little does Justin know that
"n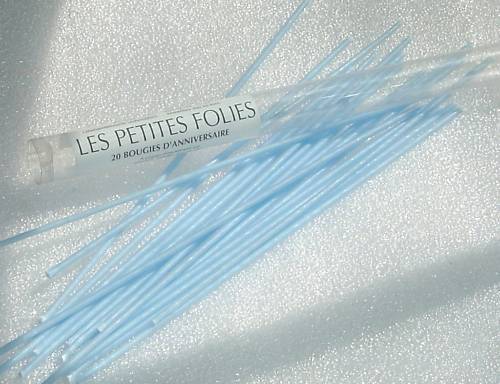 Expensive candles anything seems justifiable when named
in French, although perhaps not to my husband
ecessary expenses" for this baby included a fondant mat, a frosting spreader, and new 12"x18" baking pan, as well as the possibility of $20 in candles I am watching on Ebay. I am assuming they're new, as I'd rather not have the ones someone else pulled out of their cake and licked off. Come on, I know you do it too.
...It's going to be so mega-enormous that I've drafted Justin into cutting a piece of plywood to transport it on.
It shall be my pièce de résistance (see, isn't that better in French? With italics? It's like, doubly pretentious).
In the spirit of being prepared, and also at my sweet tooth's urging, I decided to make a preemptive cake to practice the decorations on. When Grady wanted to be involved, I mustered all the Montessori-ness my spirit could handle and invited him to the table. Of course, he's pretty much naked, but that
Contessa
chick is barefoot, isn't she?
Therefore my third child was conceived and birthed - the "Naked Baby" Tutorials. This is going to kick ass. Page over to "Naked Baby Presents" for the first installation.